Strengthen your ability to be truly seen and heard.
Amplify your power to influence.
Cultivate the grace to lead.


We believe everyone has a powerful authentic voice which holds huge potential. Some of us need help to discover that voice, some of us want coaching to step up to the next level, some of us want help to refine our A-game.


At Speaking at Work we provide training and coaching, in virtual and live settings, enabling you achieve your goals. We support and challenge you to step into being the most effective communicator you can be.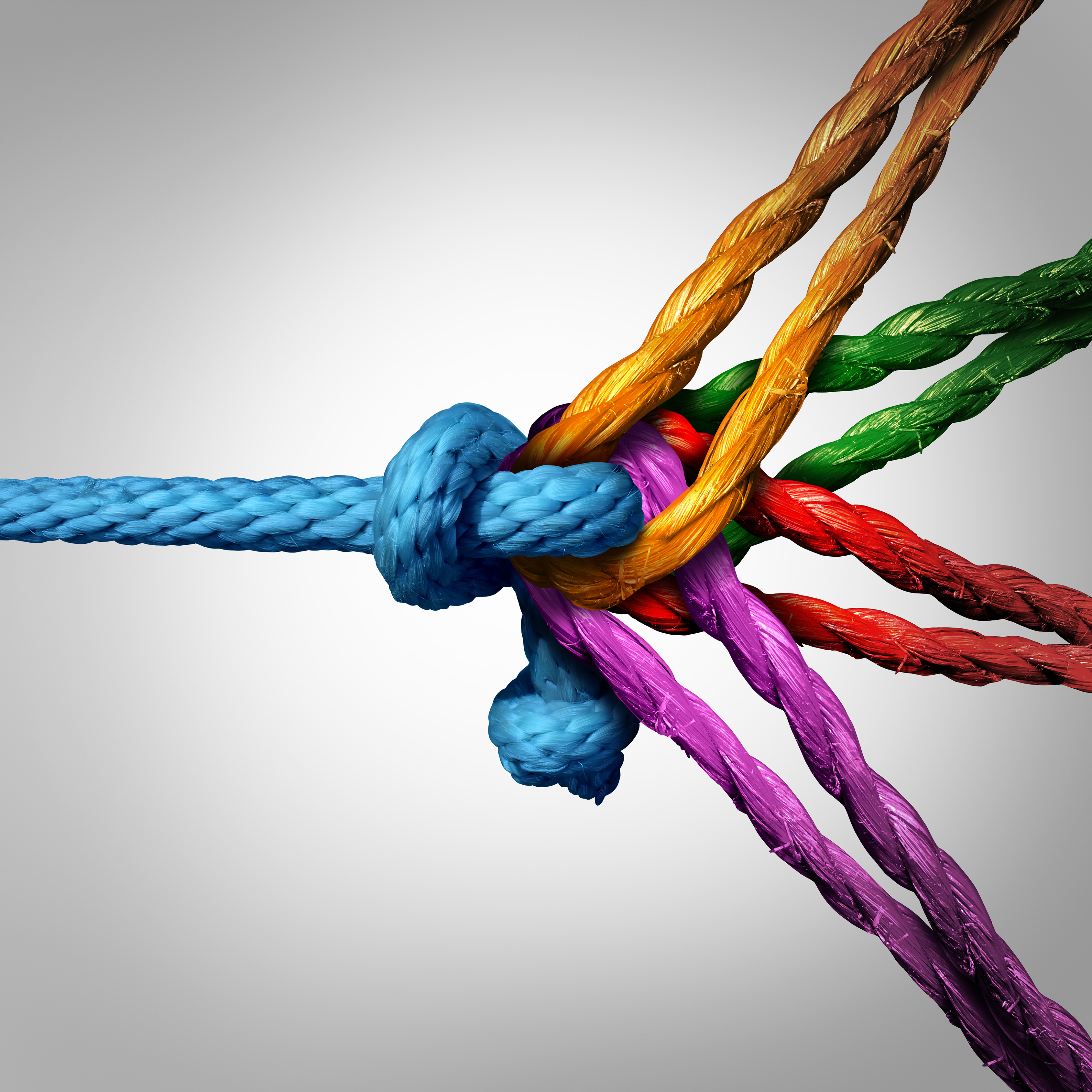 Connect - Courses for those beginning or revisiting skills
The courses at the connect level are ideal if:
Nerves and anxiety are holding you back.
If you are returning to speaking in public after a break
You are in a new position were you will need to be seen and heard more than you have in the past.
You are pivoting yourself or your business and need a new approach to your delivery.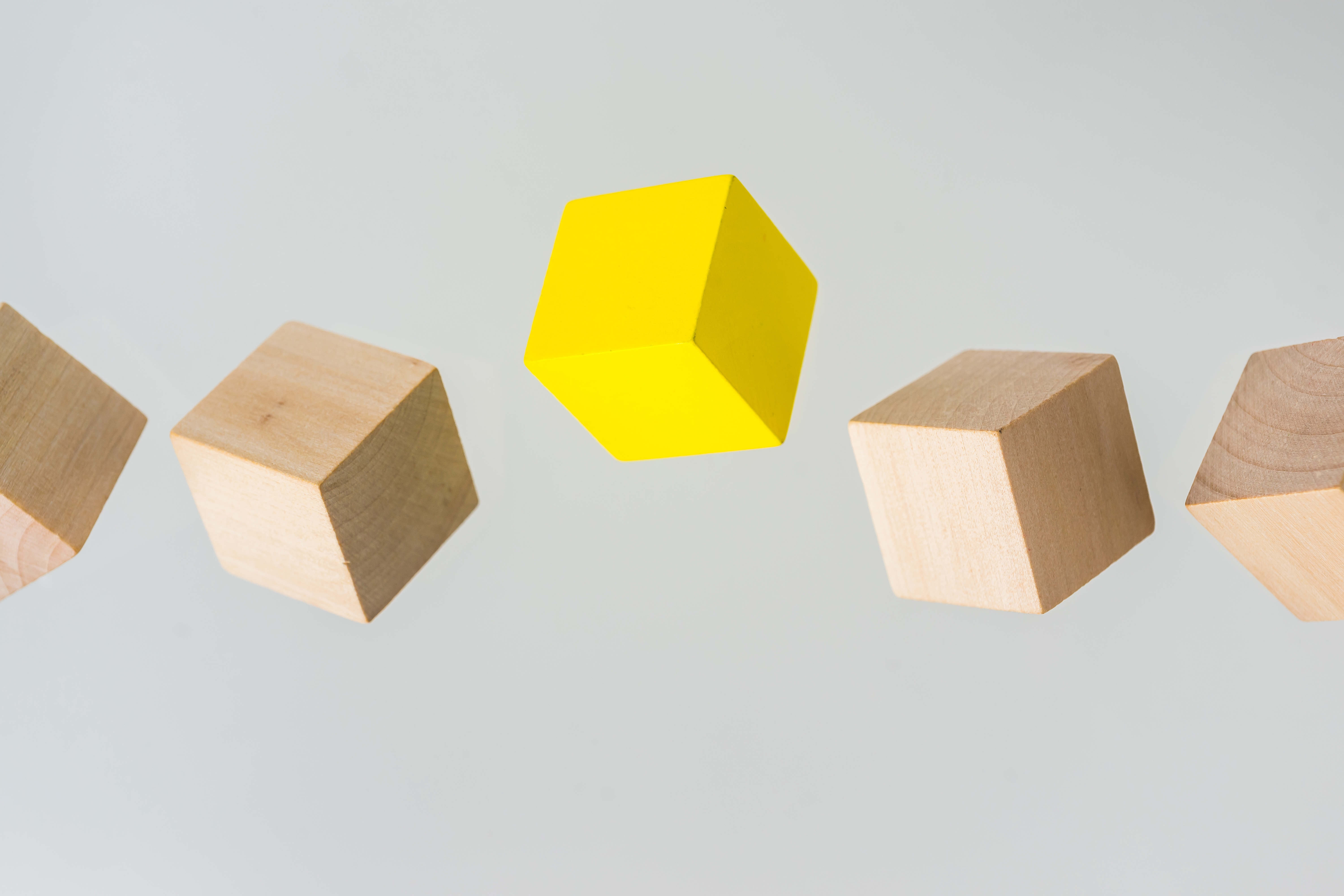 Influence - Courses for those with on-going Intermediate experience
The courses at the Influence level are ideal if;
You have some experience in presenting, pitching and speaking in public
You have a new position that means you are now more client or senior management facing
You are good but would like some expert coaching to take you to the next level.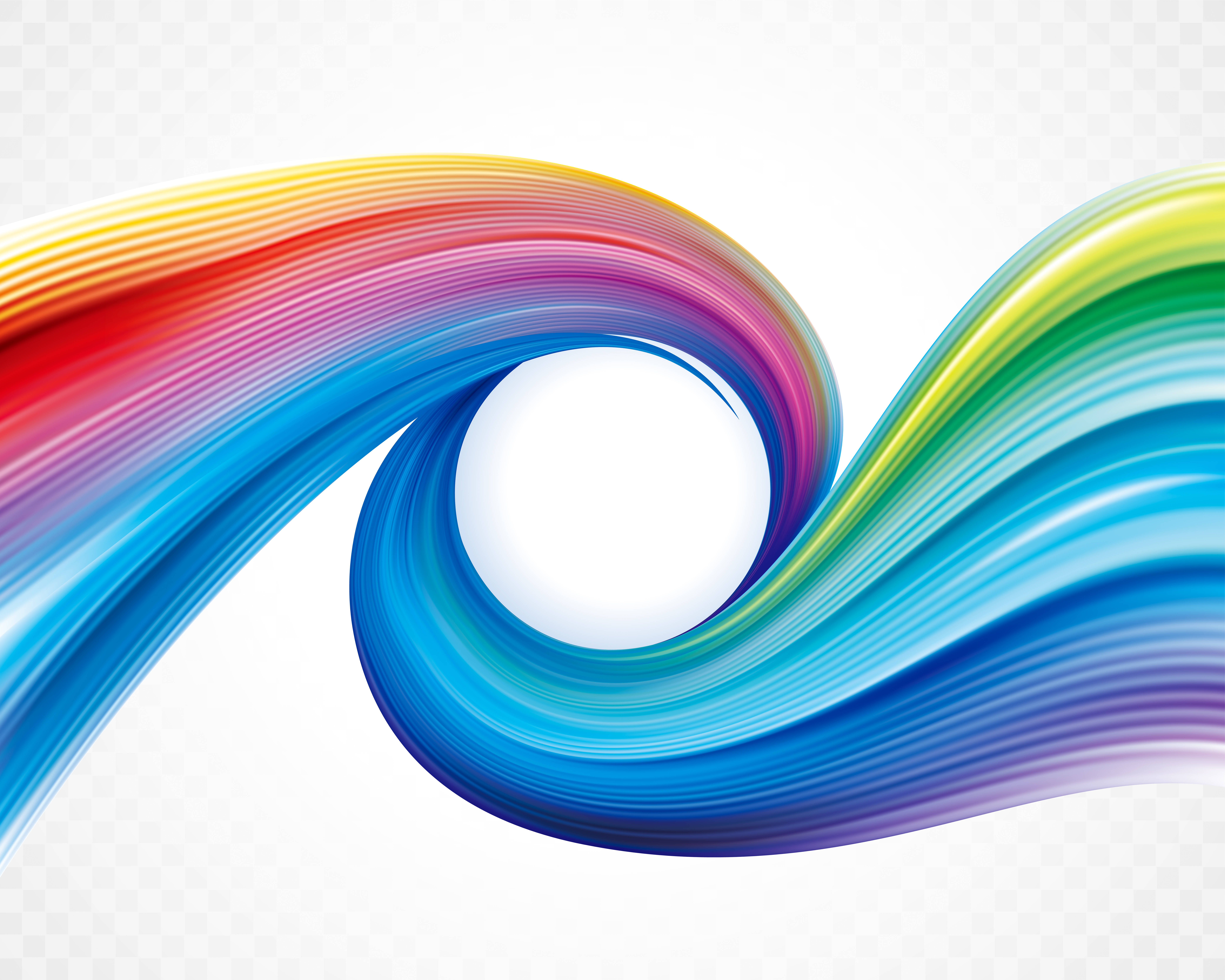 Lead - Courses for those who are working at a high level but want to finesse their skills.
The courses at the Lead level are ideal if;
You are an Emerging Leader and need to finesse your communication skills.
You are highly skilled but would like expert coaching.
You are moving towards needing media training.
You would like TED talk training.
New Course Coming Soon...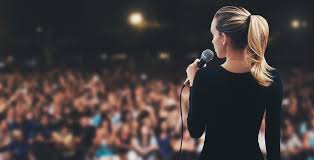 "Working with Emma at Speaking at Work is one of the best investments I've made for my business"
"As a business woman and entrepreneur, I am very passionate about my work and I am always looking for the best ways to translate this passion to my audience. Emma's sessions are tailor-made, empowering and invaluable. She offered great insight into both the delivery of my speech and the structure and highlighted several things that will help me engage my audience better while communicating the topic more thoroughly." 
Tara Lalvani,
Founder and CEO of Beautyfects.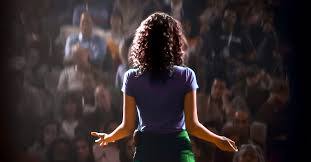 "Confidence is the main thing holding me back in my practice."
"Your workshop has helped identify this for me, not with a sense of dread but with an understanding that I can gain confidence, communicate in a way that it is authentic yet engaging and work through tools to help me enjoy communicating my passion. 
The layout of your sessions has by far been the most helpful, easy to use and effective since Hothouse went online. You allowed space for us to process the sessions, respond during the sessions and dealt with awkward people in a kind and understanding way. 
Your sessions have and will benefit my business. It is something I need to work on and I felt you engaged with me authentically and constructively for me to be able to take steps forward."
Chloe Rosetta Ball
Ceramicist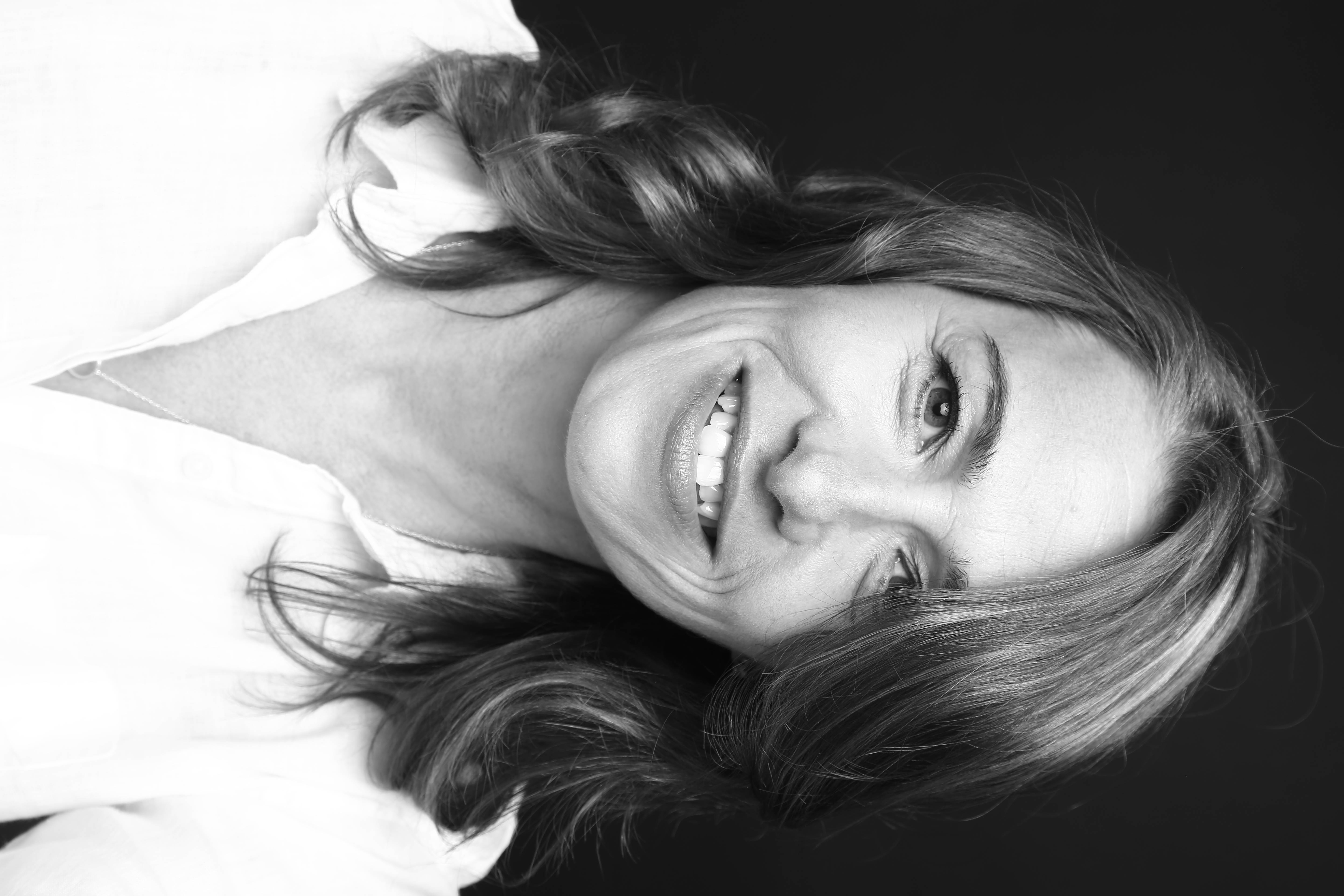 Hi, I'm Emma founder and senior tutor for Speaking at Work.
Emma has 12 plus years' experience in coaching communication skills in the private and public sectors. She is able to draw on skills developed in clinical practice as a Speech and Language Therapist, in Sales and Marketing in Global Pharmaceuticals, from being Director of Operations at an Event Management Company and crucially, from her MA in Voice Studies from Royal Central School of Speech and Drama, providing her clients with cohesive and relevant training and coaching. 
Her Masters research was based on the role of feedback in adult learning scenarios.  It looked at the impact of feedback in terms of the learning experience and, more importantly, the ability of the adult leaner to subsequently implement the learning back in the workplace. Her interest in feedback, learning and Leadership had led her to develop a yearlong programme for Emerging and Accidental Leaders to help them embody the role of Leadership and give them flexibility in their communication style relevant to the situation. 
This year she has developed and delivered corporate training programmes on Advanced Presentation Skills for IT Professionals, Presence and Impact for Women, Storytelling for Business, Conflict Resolution, Embodied Leadership, Interview Skills, Voice for Business, as well as coaching speakers for TEDx Events. The specific content varies but the approach of working to aligned the body and mind so that effective communication feels effortless remains constant.
Frequently Asked Questions:
How much time will I need to invest?
Courses in the Connect and Influence levels typical span a six to eight week period, The Emerging Leader programme runs over a 10-12 month timeframe.
Typically there are 5-8 hours worth of video training, each video lesson ranging from 5 min-25 mins. Some of the exercises you can complete within that time frame. Others you will need to take additional time to complete.
Some of the exercises benefit from daily repetition but it is up to you when and where you do this. Or, if you do it at all!
As with most training the more you put in the more you'll get out.
How will you support my learning?
Each module is made up of videos explaining theory, practice and exercises for you to access and complete in your own time frame.
At the end of each module you will book yourself into a coaching session to review your learning, receive peer and coach feedback and set the scene for your next module. So on most courses you will get three sessions of coaching, of between 1-2 hours, in a group, with at least 10 mins one-to-one in each session.
Some of the lesson there are downloadable documents that will assist you in completing the exercises.
You will also have email access to a coach for the duration of your course should need clarification about any aspect of your learning.
You also have the option to purchase additional one-to-one coaching sessions if you feel that would benefit your learning.
Are you going to try and make me into someone I am not?
Definitely not! The whole purpose of this training and coaching is that we amplify the very best of your natural communication skills and give you new tools and strategies to extend what you can do into more areas of your work and life. Authenticity is key to real connection with your audience.
How do I choose the right level for me?
Take a look at the criteria for the different levels we teach on our home page for more info.
In a nutshell, the Connect Courses are for beginners or returners, the Influence Courses are for those who are good but would like to improve and the Lead Courses are for those who like to begin to finesse their communication skills.
Why not book in for a complimentary Clarity Call on the coaching page to determine the best course for your needs.
Can I book my whole team in for training?
Absolutely, we are able to provide both off the shelf and tailored training depending on you needs and budget.
If you lead a team or are and HR professional then let's speak to determine how we can best serve your organisations needs.
You can book in for a Complimentary Consultation Call on the coaching page.
Actors are just pretending why would you use theatre skills?
Actors are trained to have stage presence. Great actors can do very little and still capture your attention. Effective actors find the real truth of a situation and when they do it has the power to move us.
At Speaking at Work we take the training that actors receive in relation to physical and vocal presence and apply it to business scenarios.
As an entrepreneur you want to authentically connect with and influence your audience, moving them towards your ideas, product or service; presence and truth with do just that.
Are you going to make me pretend to be a tree or melting ice-cube?
Absolutely not!
We use theatre theory and practice but we also blend that with business theory, organisational psychology and coaching practices.
We will move around and use our body, breath and voice perhaps in ways you haven't before, but always with the end goal in mind of creating engaging, impactful pitches.
You will also be able to do all the exercises in the privacy of your own home or meeting room.
Is there a test?
No. There are no tests and, in fact, I would encourage you to ditch the idea of right and wrong they aren't helpful concepts when it comes to working on your communication delivery. If we think we are getting things wrong the body and voice tense up which is the opposite of what we are aiming for.